August - October 2022. Yonkers, New York
                      Yonkers Library Riverfront Gallery.
Deconstructed Anatomies:
"We seek to show work that uses the shared vocabulary of art and anatomy, but in deconstructed formats. Within this, we will include a variety of work that represents the multi-faceted ways that one might deconstruct machines, buildings, plants, or processes, for example. We seek wall work, sculpture, installations, photography and video".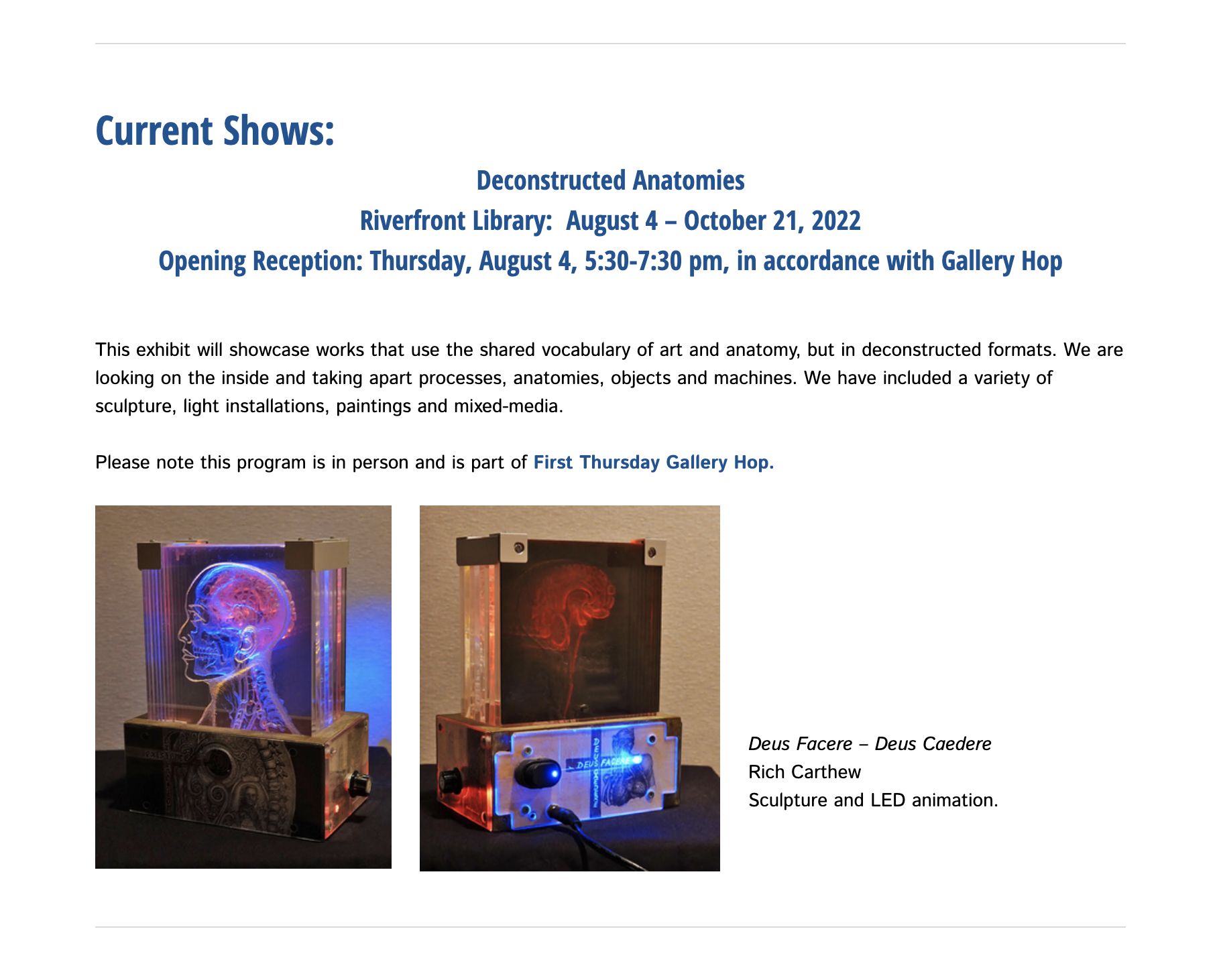 Diamorshe
Inviting submissions from local artists, Deconstructed Anatomies is going to be exciting!
Diamorshe is one of my three works selected for exhibition.
Click image to play video (no sound, 45s).
© 2022
Diamorshe's animation sequence streams radially from the silicon chip "brain" - seen as the small diamond in the face-circuit that is the executive decision area of the microprocessor (above). Programming requires connecting the work up to the  Mac's USB port and uploading my custom Arduino program into it.
Below is a short clip of the programming process, from the Mac through the FTDI convertor to the artwork's silicon chip - and its outcome - when it is powered up.
Diamorshe programming process, New York. © 2022